Healthy banana pancakes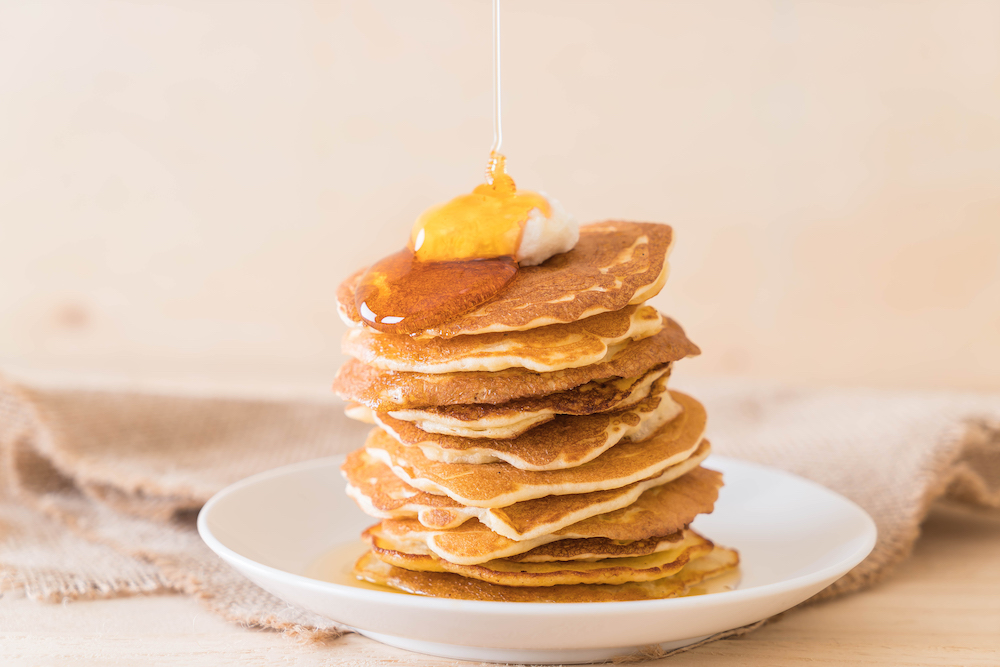 Ingredients for 8 pancakes
1.75oz whole wheat flour
1.75oz oats
1 banana
1.75floz oat milk
20ml water
2 eggs
Butter or oil for frying the pancakes
For decoration
1 banana
Cinnamon
Agave syrup
Preparation
Use a hand blender to grind the oats into oat flour. Mash the banana thoroughly and add the eggs to it. Then add the oat flour, whole wheat flour, and oat milk. Stir well until you have a smooth batter.
Heat oil or butter in a pan and pour in some batter. It's easiest to use a ladle to ensure you have the right amount for each pancake. Once the first side of the pancake is golden brown, flip it over. Continue cooking until all the pancakes are done.
If you're serving the pancakes for two people, it's a good idea to make two stacks of 4 pancakes each. Slice the banana into thin rounds and place them on and around the pancake stacks. Sprinkle some cinnamon and drizzle agave syrup over them. And there you have it; your healthy pancakes are ready to enjoy!