Creamy pasta with salmon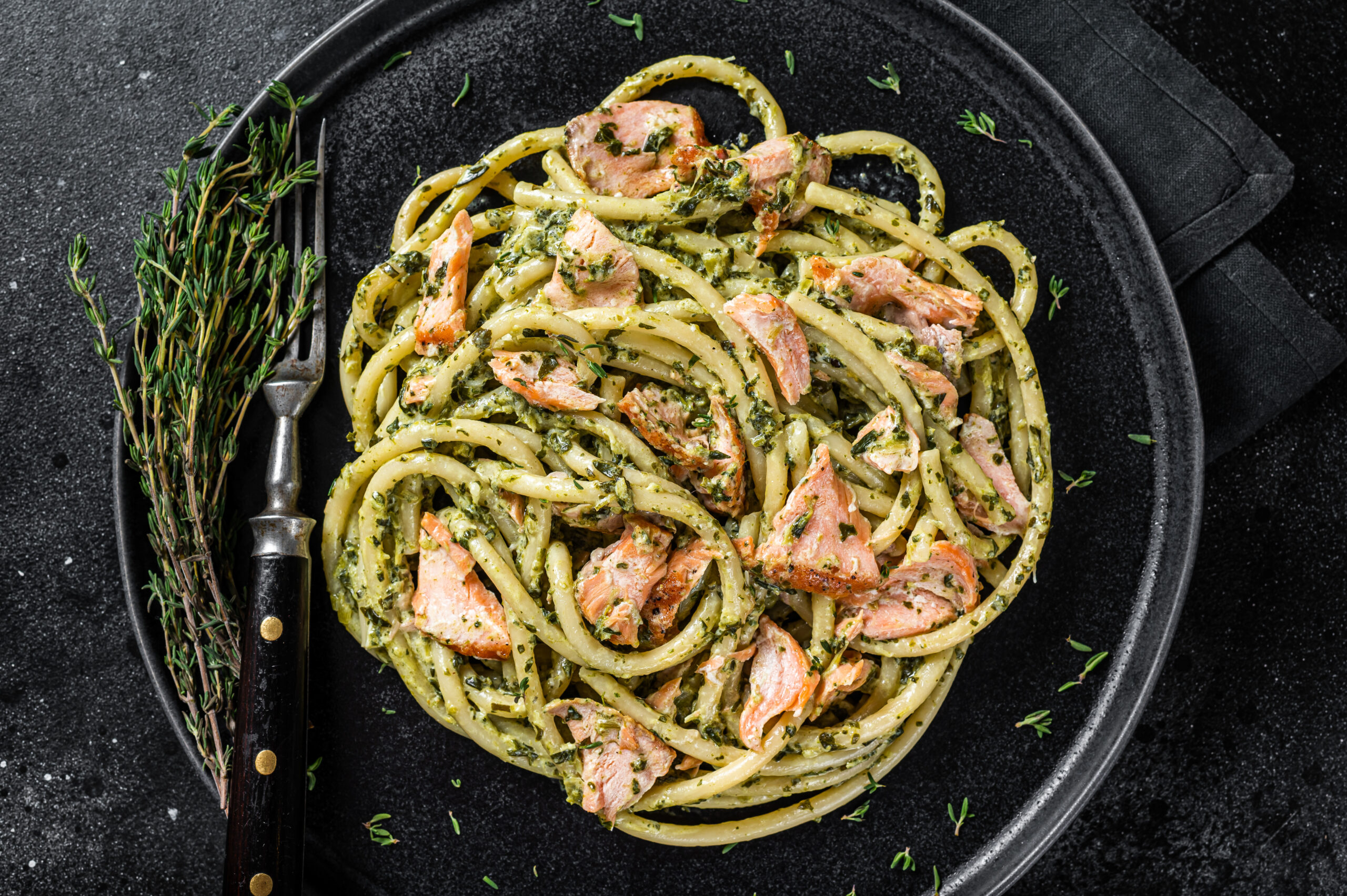 Ingredients for 4 people
17,5 oz spaghetti
4 salmon fillets
4 cloves of garlic
7 fl oz cream
Some chili flakes
Fresh rosemary
Oregano
Salt
Pepper
Preparation
Cook the pasta according to the instructions on the package. Take the salmon fillets and season them with salt and pepper. Heat some oil in a pan and let it become hot. Cook the salmon to your liking. Once the salmon is cooked, set it aside.
Finely chop the garlic and add it to the pan where you cooked the salmon. Add the rosemary, oregano, chili flakes, and salt. Then, pour in the cream and stir well to combine.
Place the pasta on a plate, pour the creamy sauce over it, and finish with the salmon. You can also serve this dish with a refreshing green salad on the side. Enjoy!