Cheesy garlic cread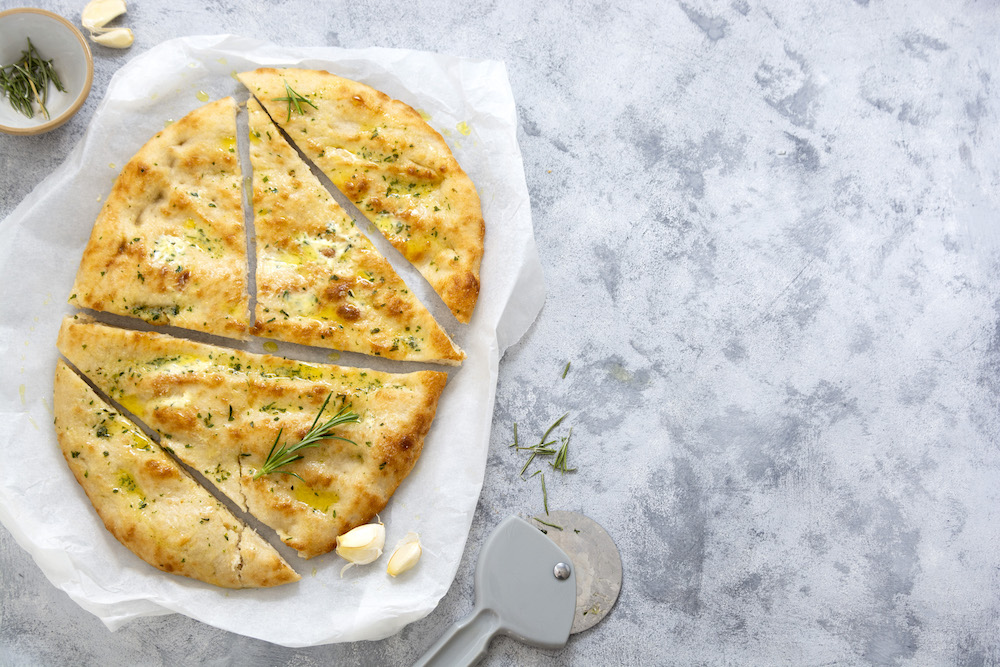 Ingredients
1 pre-baked baguette
2 bulbs of garlic
1.75oz unsalted butter
0.5oz Parmesan cheese
2 tbsp fresh parsley
2 tbsp fresh chives
Pinch of chili flakes
3.5oz grated mozzarella cheese
Olive oil
Salt
Pepper
Preparation
Preheat the oven to 390F. Cut off the tops of the garlic bulbs, drizzle them with olive oil, wrap them in aluminium foil, and roast them in the oven for 30 minutes. In a bowl, combine the butter, Parmesan cheese, parsley, chives, chili flakes, salt, and pepper.
Once the roasted garlic is done, squeeze the cloves into the bowl and mix everything together well. Slice the baguette in half lengthwise and spread the garlic mixture evenly over the bread. Sprinkle grated mozzarella cheese on top.
Bake the garlic bread in the oven for about 12 minutes until it turns golden brown. Slice it up and enjoy!