Noodles in coconut milk with salmon fillet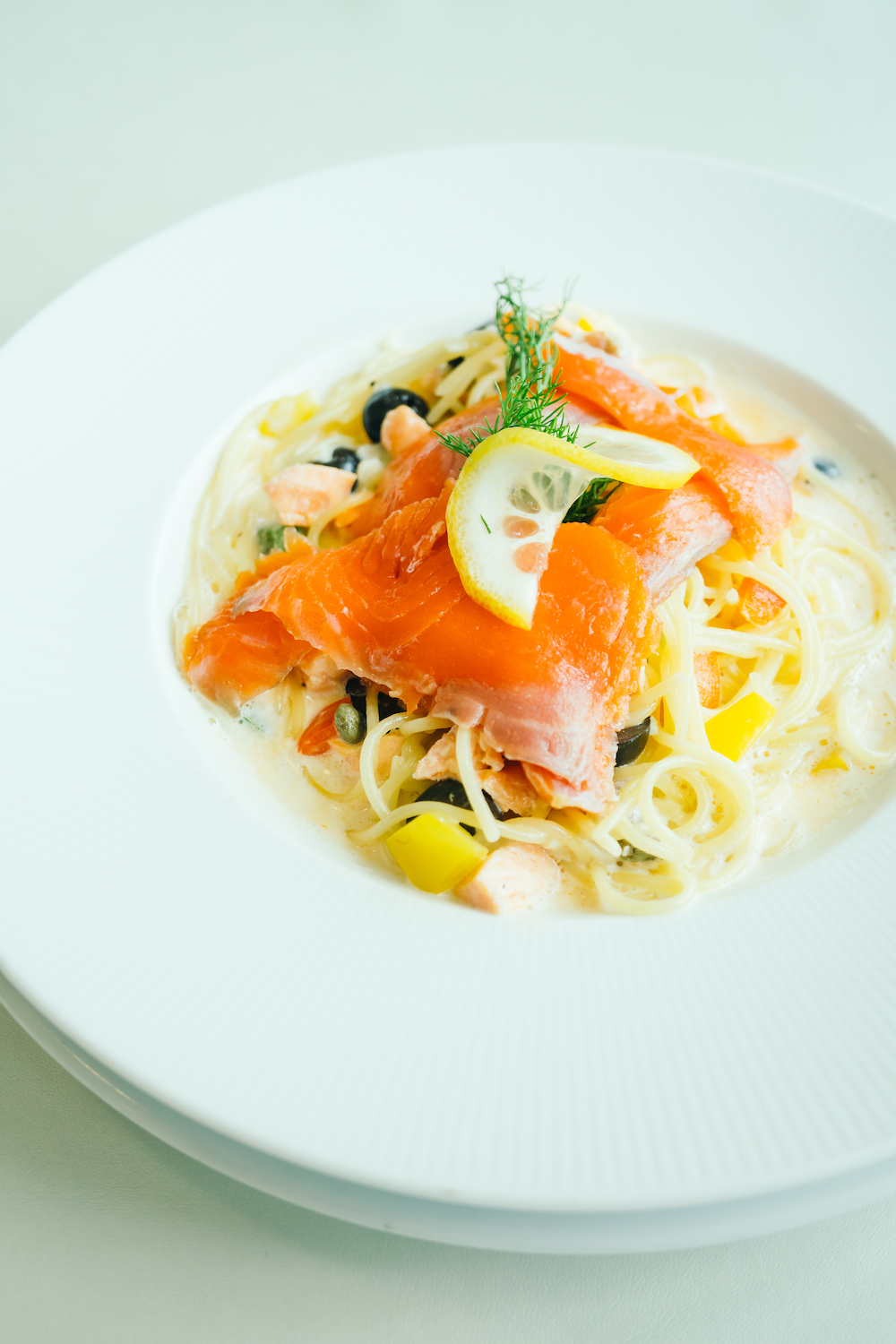 If you're looking for a filling meal with a variety of nutrients, this is a great choice. This meal is incredibly delicious and offers a combination of various flavours that work perfectly together.
Ingredients
4 salmon fillets
13,5 fl oz coconut milk
2 limes
1 onion
1 garlic clove
Piece of ginger
4 tbsp fish sauce
9 oz noodles
14 oz snow peas
2 bell peppers
Handful of cashew nuts
Preparation
Finely chop the onion and peel the ginger. Then, chop the ginger, bell pepper, and garlic. Take a pan and add some oil. Add the garlic, onion, and ginger to the pan. Later, add the bell pepper as well. Take the snow peas, trim the ends and remove any strings if necessary. Briefly sauté the snow peas in the pan.
Meanwhile, ensure that your noodles are cooked. Follow the instructions on the packaging. Then, add the fish sauce and coconut milk to the pan. Squeeze the juice of 1 lime and add it to the mixture. Once your noodles are ready, add them to the pan with the mixture.
Take another pan and prepare the salmon according to your preference. Season the salmon with some salt and pepper. Take a plate and first add the mixture to it. Then, place the piece of salmon on top and add some cashew nuts. Finally, place a lime wedge on each plate and enjoy!